Light weight and FUN-ctional
TheVIVgoods is a micro fashion brand focused on creative repurposing of waste material. Founded by Vivian Kvitka (a.k.a. TheVIV) and based out of Berlin, our brand's signature product the U.BAG, is made from retired paragliders no longer safe enough to fly.
View Press Kit Downloads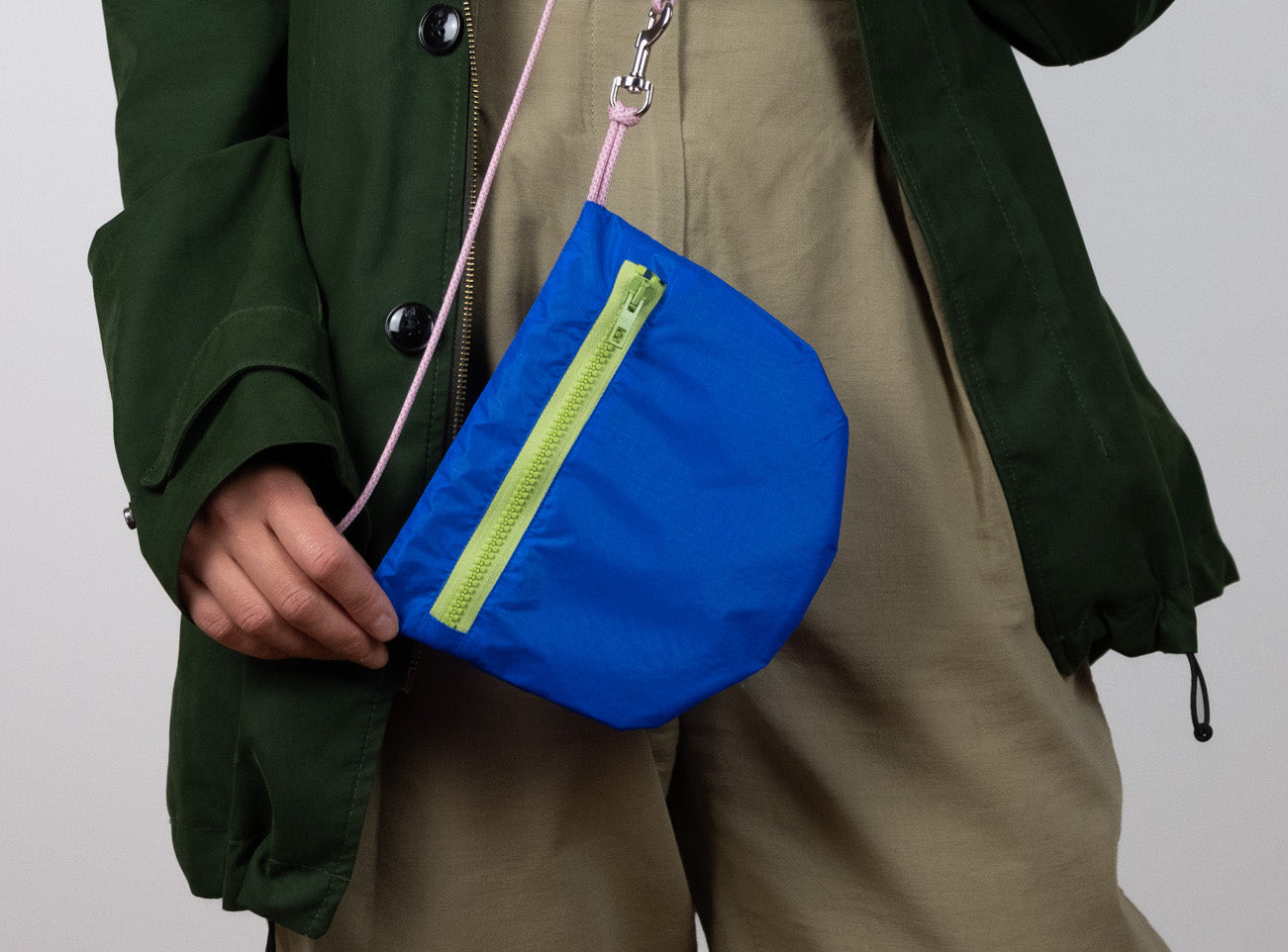 The U.BAG
..is an adjustable cross body/hip bag just big enough your phone, wallet and keys. The U.BAG is cut from retired Paragliders otherwise destined for the landfill. The cloth, much like a parachute, is light as a feather, yet incredibly strong and comes in a bold rainbow of colorways. 
 
TheVIVgoods is especially well loved by female creatives with a sense of adventure, who deserve to have their hands free as they make their life's meaning.  Every U.BAG is made with passion and a dedication to a better planet; this means, high quality, responsibly sourced material and production.
How it all began:
VIV's Story: It all began with my fear of paragliding. When I met my Husband in 2016 he was already completely head over heels... with flying. The first time I watched him jump off a mountain I just about lost it, imagining all the terrible ways he was going to fall out of the sky. Since that day I've watched him jump into the sky countless times.
 
One summer he came home from a paragliding tour to tell me about a friend who got swept up and crashed into the side of a cliff. The friend was miraculously, completely unharmed, but his paraglider was damaged beyond repair. My 47th question, was what happened to the paraglider? "Oh he just threw it away" my Husband responded. I was shocked. Ten plus meters of brightly coloured nylon and rope was sent straight to the landfill, I knew I had to give it a better fate.
Jump forward a year, (2017), and my first collection of upcycled paraglider bags were born. These days, TheVIVgoods has become a hub for pilots to recycle their old gliders, and for sustainable fashion devotees to find a gift for nearly everyone in their life. The brand is expanding its range with other recycled and reclaimed materials that were heading to the incinerator. 
Founder and Designer TheVIV

Pilot Husband: A.K.AThe Original Inspiration.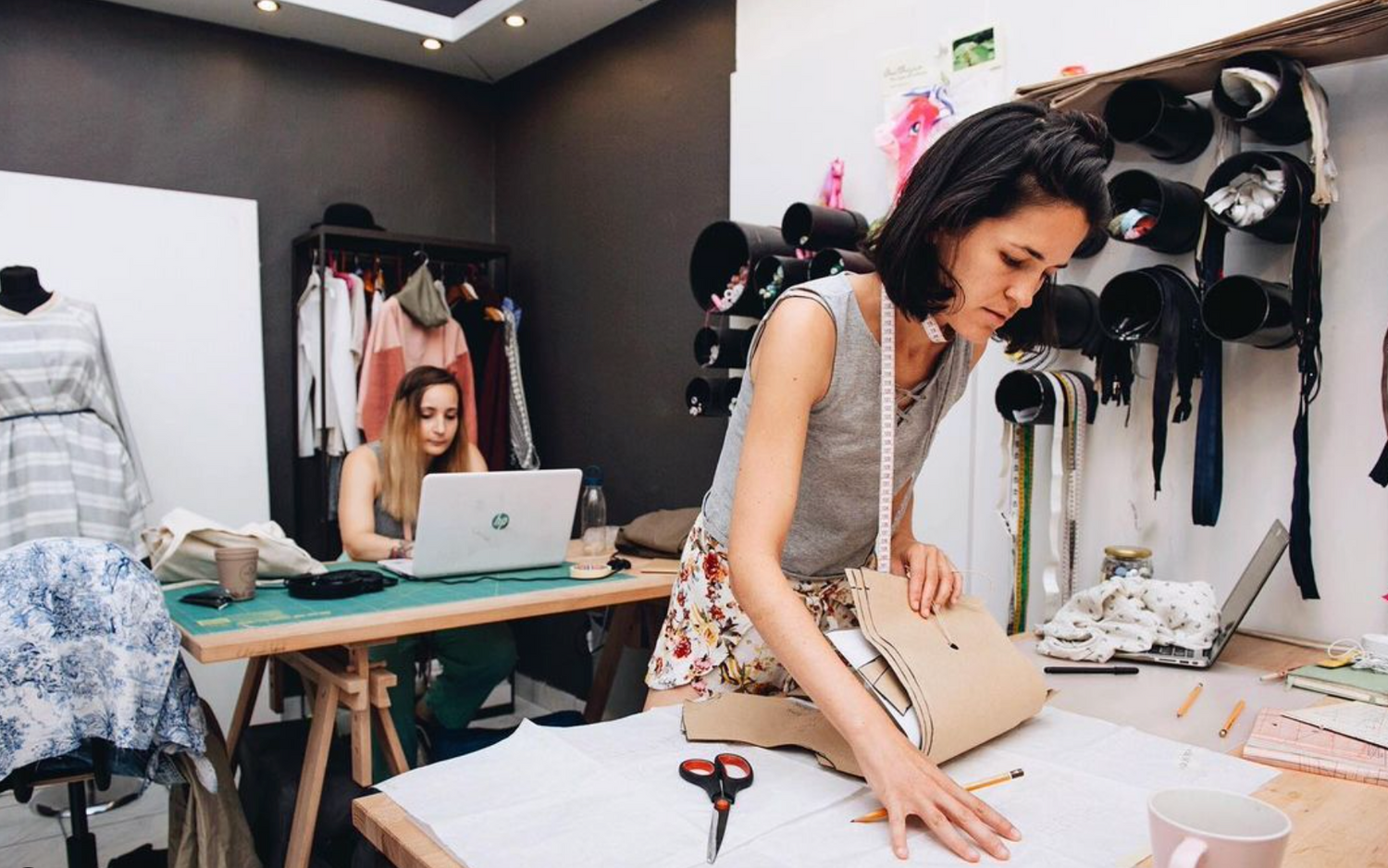 TheVIVgoods products are either produced in-house or by our like-minded production partner Pink Ponilo. Pink Ponilo is a radically transparent and socially engaged, cut and sew manufacturer and sewing school in Budapest Hungary. 
The latest collection
Instead of trying to keep pace with the ever-faster fashion industry, we produce limited quantities based on the materials we can source and when we can source them.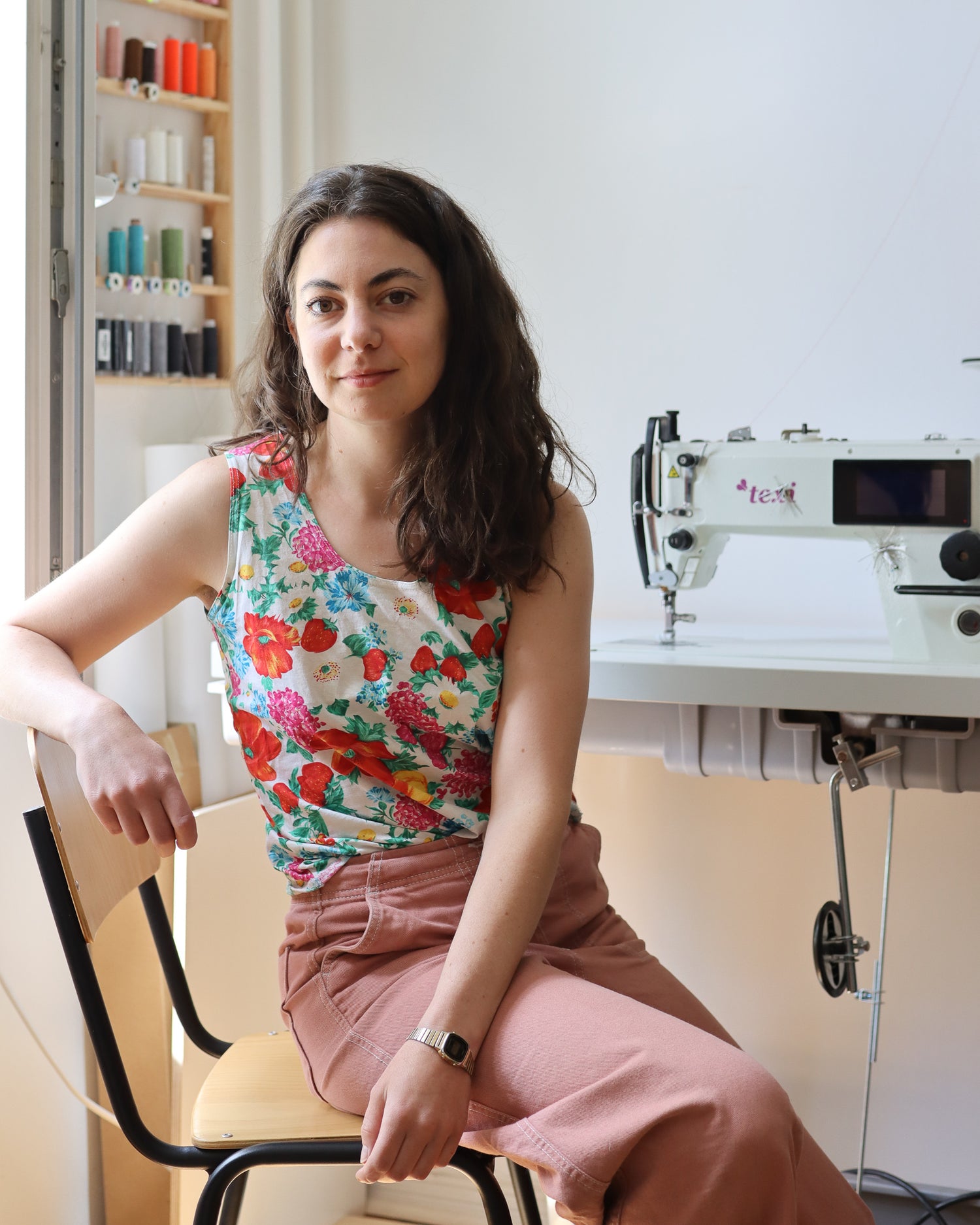 Authority Magazine
Vivian Kvitka On Why They Are Embracing Slow Fashion and Renewable Consumption
An Interview With Monica Sanders
Read Interview